06/01/2016
1 June 2016. Castelnuovo-Tedesco CD Release Event in Florence.
ICAMus Celebrates a New Castelnuovo-Tedesco CD.
The newly released CD What Think You I Take My Pen in Hand to Record?: Settings of Walt Whitman and William Shakespeare by Florence-born American composer Mario Castelnuovo-Tedesco (1895-1968) is celebrated at the music store Dischi Fenice in Florence, Italy. The CD - a premiere recording of unpublished works - is an ICAMus collaboration with Oberlin Music, distributed by Naxos. Salvatore Champagne, tenor; Howard Lubin, piano. A 66-page booklet with essays by James Westby, Mila De Santis, Aloma Bardi, John Champagne; illustrated with archival photos. Oberlin Music OC 16-02.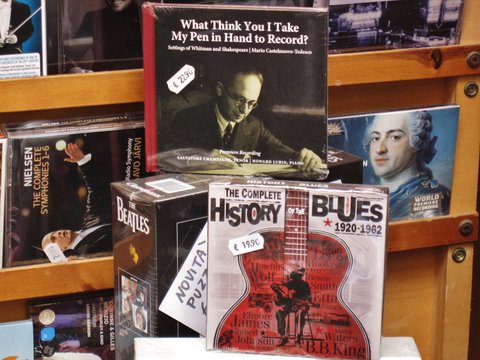 MARIO CASTELNUOVO-TEDESCO CD RELEASE EVENT
Dischi Fenice, Via Santa Reparata 8/b, Florence, Italy.
Wednesday, 1 June 2016, 6:00 pm.
With Aloma Bardi, Mila De Santis, John Champagne
Caroline Helton (soprano), Kathryn Goodson (piano)
Famiglia Castelnuovo-Tedesco
Costantino Maiani, Lorenzo Maiani.

With live music performance.
TO VIEW AND DOWNLOAD (PDF) THE ICAMus PROGRAM FOR THE CASTELNUOVO-TEDESCO CD RELEASE EVENT IN FLORENCE, DISCHI FENICE, JUNE 1ST, 2016, INCLUSIVE OF TEXTS FOR THE LIVE PERFORMANCE, PLEASE CLICK here.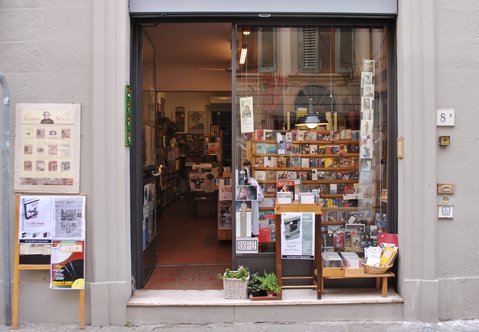 TO FIND OUT MORE ON THE CASTELNUOVO-TEDESCO CD--ADDITIONAL INFORMATION, THE WALT WHITMAN AND WILLIAM SHAKESPEARE POEMS SET TO MUSIC BY THE COMPOSER, AS WELL AS ARCHIVAL IMAGES--PLEASE CLICK here.