05/15/2018
15 May 2018. The papers of the ICAMus Session on Alberto Bimboni's "Winona" at the "Intersections" Conference 2017 are published on the ICAMus Website.
Explore Our New Research on Unpublished American Opera.
The revised content of the ICAMus session on Florence-born American composer Alberto Bimboni (1882-1960) and his unpublished "All-Indian" Opera, Winona (1915-1918) at the "Intersections/Intersezioni" Conference (Florence, June 1st, 2017), edited by Aloma Bardi, are available for download (PDF) on the ICAMus Website. Articles by Davide Ceriani & Alexandra Monchick, Barbara Boganini, Aloma Bardi, and Gretchen Peters.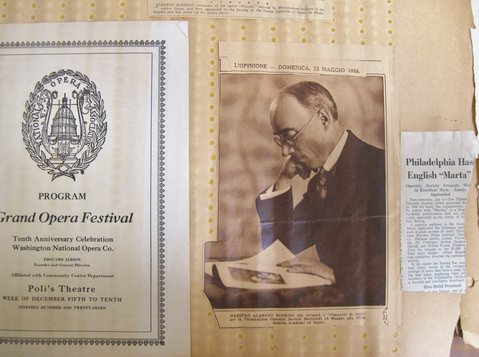 PLEASE READ AND DOWNLOAD:
WINONA, "ALL-INDIAN OPERA"

BY FLORENTINE-AMERICAN COMPOSER
ALBERTO BIMBONI (1882-1960)
AND THE ITALIAN CONTRIBUTION TO THE INDIANIST MOVEMENT
IN AMERICAN MUSIC AND CULTURE
EDITED BY ALOMA BARDI
IN OUR IN-DEPTH PREVIEWS SECTION.
(In the photo below) Alberto Bimboni, Winona, Act I, Scene 1. Orchestral Score, pp. 10-11: depiction of the night, the flute call, Chatonska's arrival on his canoe and his love call. Unpublished. Copy of holograph manuscript. The ICAMus Archive.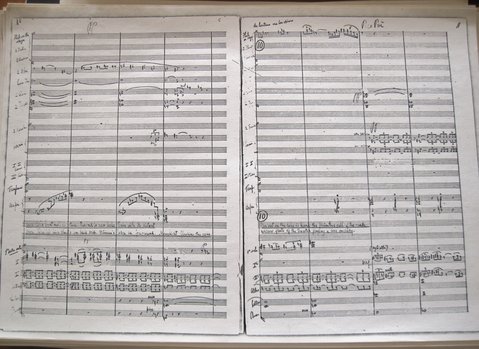 FIND OUT MORE
ON ALBERTO BIMBONI'S UNPUBLISHED AMERICAN OPERA, WINONA, AND THE ICAMus SESSION AT THE "INTERSECTIONS/INTERSEZIONI" INTERNATIONAL CONFERENCE IN FLORENCE, KENT STATE UNIVERSITY - FLORENCE PROGRAM, PROFS. FULVIO SANTO ORSITTO & SIMONA WRIGHT, DIRECTORS, JUNE 1ST, 2017,
(In the 2 photos below) Alberto Bimboni, Winona, Act III, Final Scene (Death of Winona): Lullaby. Piano-Vocal Score, pp. 214-215. Unpublished. Copy of holograph manuscript. The ICAMus Archive.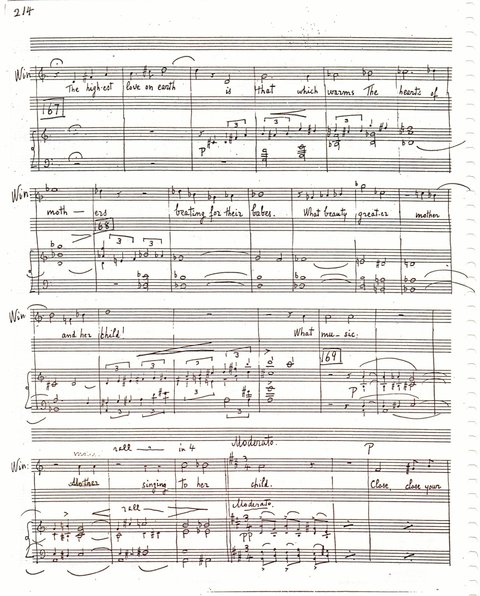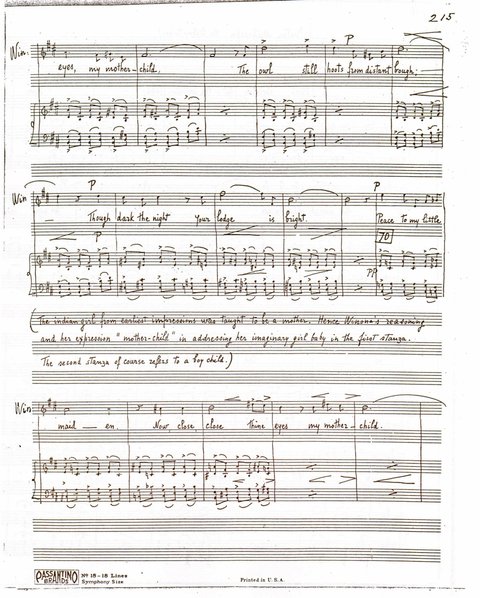 THE COMPOSER OF "WINONA," ALBERTO BIMBONI.
Winona is an unpublished opera (1915-1918) by Florentine-American composer, conductor, and teacher, Alberto Bimboni (Florence 1882 - New York 1960, in the US from 1911). It was performed in the US in 1926 and 1928 to great success and critical acclaim. Since the 1700s, the prominent Bimboni musical family had played an important role both in Italy and in the US, as inventors, composers, conductors, and teachers. A copy of the manuscript score of Winona and the unique Winona-related Scrap Book were donated to the ICAMus Archive in 2014 by a friend of the Bimboni family, Ms. Julia Jacobs of Monticello, NY (1922-2014).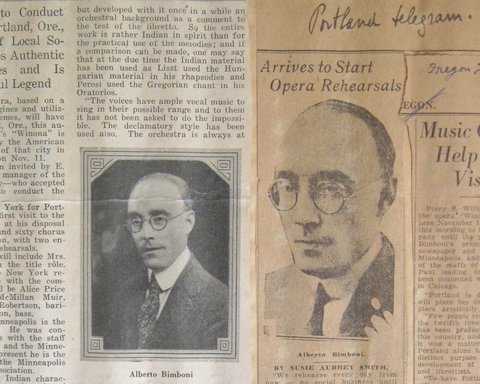 THE LIBRETTIST OF "WINONA," PERRY S. WILLIAMS.
Minneapolis critic and journalist, Perry S. Williams (b. 1886, d. after 1970) was born in Toledo of Welsh descent; he was managing editor of the Evening Telegram (which he founded in 1907); he had a double career in newspaper editing and Republican politics.