11/22/2014
ICAMus has established a partnership with Prescott Studio, a Publisher that creates surtitles for the live Performing Arts.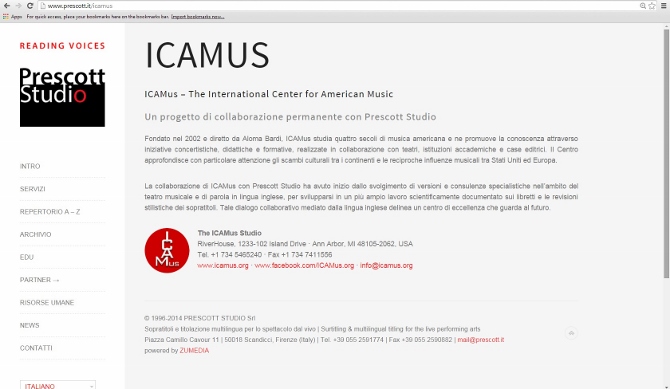 A newly-established, meaningful partnership.
In its collaboration with Prescott Studio--first established to accomplish specialist work on American opera, musical and drama--ICAMus has provided historically documented translation of libretti and style revision of projected texts. Through the medium of the English language, ICAMus aims at creating a centre of excellence with Prescott, where the Organization itself can find an expansion of its own scope.
Click on the images to view the corresponding pages of the Prescott Studio Website.