01/10/2019
The newly-released Kurt Weill CD has arrived at The ICAMus Studio!
"I'm a Stranger Here." Homage to Kurt Weill. A program of songs in English, German and French, mainly from the composer's US years. This recording follows Weill's international journey as an exile from Germany who became an American composer. Claudia Marie Thérèse Hasslinger, voice - Anita Azzi, piano. In collaboration with ICAMus. EMA Vinci 70136, December 2018. The new CD is now displayed at The ICAMus Studio in Ann Arbor, Michigan, USA.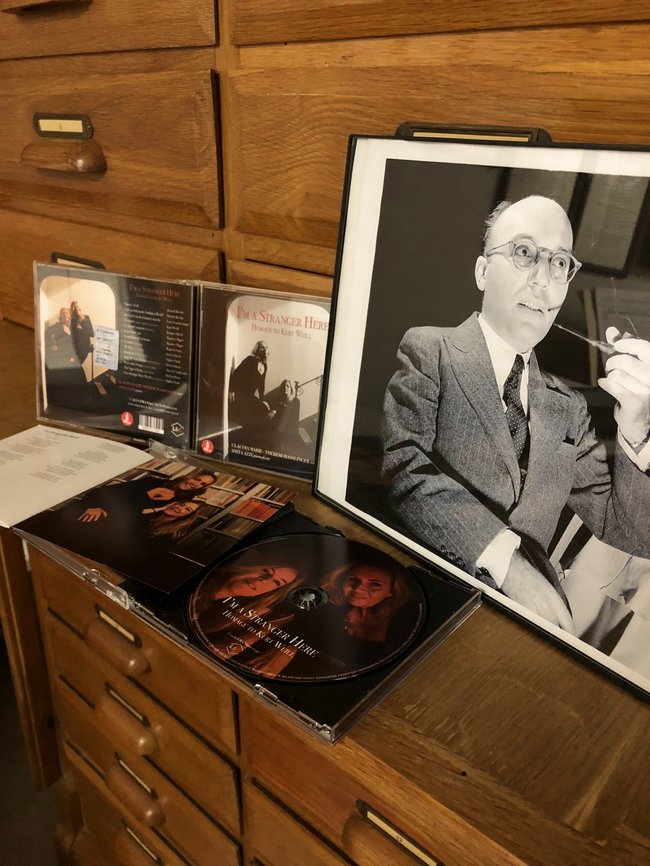 In the photo above: The Kurt Weill CD at the ICAMus Studio. Weill photo: © Associated Press/Dan Grossi. Photos of Performers reproduced from CD Booklet: © Arturo Marescalchi Firenze.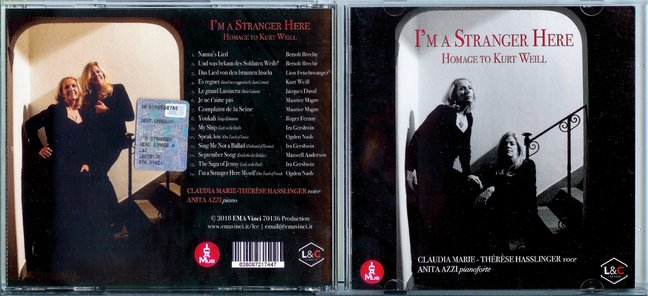 LEARN MORE ABOUT THIS NEWLY-RELEASED KURT WEILL CD AND THE PERFORMERS AT THIS PAGE.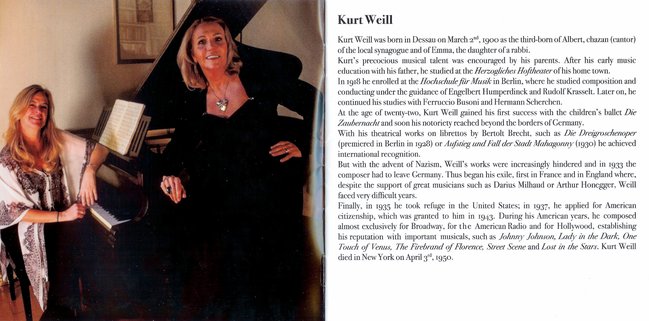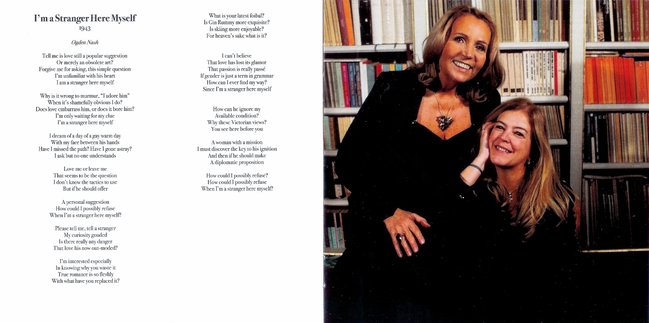 FIND OUT MORE ON THE ICAMus COLLABORATION WITH CLAUDIA MARIE-THÉRÈSE HASSLINGER ON THIS PAGE.